Resources
NEW TRUCK EQUIPMENT AND INSTALLATION
DETAILED SPECIFICATIONS

Rhino Lining
Rhino Linings provides the highest level of corrosion, impact and abrasion resistance for your truck bed, truck grille guards, bumpers and truck rocker panels. Farmers, contractors, outdoorsmen and YOU count on Rhino Linings® products to protect your investment.
Masterack
When it comes to choosing high quality, professional grade commercial vehicle equipment, Masterack is an industry leader with over 40 years of experience in product design, manufacturing, and installation. Our large selection of steel and composite van interiors, pickup equipment, ladder racks, and accessories are available as pre-designed trade packages or can easily be mix-and-matched to customize your vehicle.
Sortimo
Sortimo International GmbH is the leading manufacturer of van racking systems and mobile transport solutions. In addition to shelf systems for all lightweight commercial vehicles, Sortimo produces BOXXes and cases for tradesmen, service and industry.
Rack-it
One-Piece Design provides Strength & Easy Installation:

We build our fully-welded racks to exact specifications to guarantee a perfect fit on your truck. Precise automated bending of raw tubes along with mig welded joints makes for strength and clean lines. There are no joints or bolts and one piece means a quick and easy installation.
Truck Bodies & Utility Beds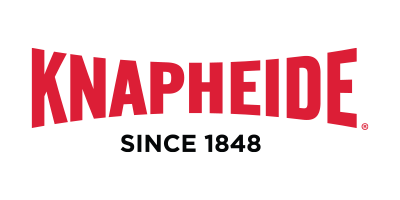 Knapheide
Since 1848, Knapheide has provided customers with high quality, work-ready transportation solutions.  Today, The Knapheide Manufacturing Company is North America's most popular manufacturer of truck bodies and truck beds.  There are more work trucks on the road today with "Knapheide" stamped on the truck body than any other manufacturer.  We take great pride in providing customers with the highest quality service/utility bodies, platform bodies, gooseneck bodies, dump bodies, mechanics trucks, fuel/lube trucks, and water trucks in the industry.  Trust the name that has been in the business for over 167 years, choose Knapheide.
Reese
Founded in 1952, the Reese brand has become a household name in the heavy-duty towing industry. With proven designs that exceed the industry standards, Reese has become the brand of choice when performance is the expectation.
The core product line of Reese is the heavy duty fifth wheels which provide safe towing for the weekend warriors and the seasoned campers. Coupled with the Reese weight distribution systems to control sway, peace of mind is easy to achieve with this product line.
The best known Reese products include the Titan® Fifth Wheel series, the Sidewinder®, and the Goosebox®. These products, among others, have helped Reese achieve the Trailer Life Readers' Choice Gold winner in the '5th Wheel Hitch' category and the Silver winner in the 'Travel Trailer' category status in 2013.
Maxon
Since 1957, when Max Lugash invented the first Tuk-A-Way lift, we've been driven by innovation. This drive has led us to develop a leading suite of products to best meet a wide variety of needs.
From our direct-lift, low-maintenance Mighty Max liftgates for pick-ups and other light-duty applications, to the most capable and sophisticated column lift available on the market today—the BMR-A, our unique product line was developed with your needs in mind.
Incorporating advances such as MaxPro® paint, the most durable finish available on a liftgate, true level ride mechanisms, automatic stowage functions, and hydraulic locks to protect the gate operator, Maxon lifts define the standard for the best gates in the world, regardless of the application
Tommy Gate
Woodbine Manufacturing Company is the developer of Tommy Gate, a premier brand of private, commercial, and industrial hydraulic lifts. Established in Woodbine, Iowa in 1965 by Delbert "Bus" Brown, Tommy Gate has experienced steady growth in each of the past five decades and is widely acknowledged as a leader in the industry.
Now sold on five continents across the world, Tommy Gate's strong reputation for quality has been built through a strict adherence to the highest standards of engineering, craftsmanship, and customer service
PALFINGER
PALFINGER is now one of the leading truck equipment manufacturers offering a comprehensive Product Portfolio of cranes, hooklifts, cable hoists, forklifts, liftgates, service bodies and platforms.
The PALFINGER North America Group attains great success not only with their high quality and Service, but also with the following pillars
Waltco Lift Corp.
Waltco Lift Corp. is the leading designer, manufacturer and marketer of hydraulic lift gates for truck and trailer applications.
Waltco Lift Corp. was formed by the merger of Waltco Truck Equipment and Ultron Lift Corp and operates in Canada as Waltco Lift Inc. The new liftgate company has emerged into a dynamic and customer-driven company determined to become the leader in the North American liftgate industry. Manufacturing has been consolidated in the Tallmadge, Ohio facility with sales and warehouse locations in Tallmadge, Ohio; City Of Industry, California; and Toronto, Ontario, Canada. We have sales and service representatives strategically located across North America.
Rugby
Welcome to Rugby Mfg., the country's leading designer and manufacturer of Class 3-7 dump truck bodies, landscape bodies, platforms and truck and trailer hoists.
Rugby was founded in Rugby, North Dakota in 1969. Since then, we have grown from a small agricultural equipment manufacturer to a cutting-edge truck equipment expert, offering a wide array of superior products nationwide, through a robust network of distributors.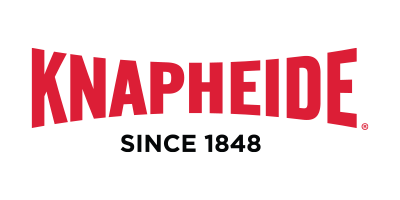 Fiberglass Commercial Truck Caps
The KnapKap Supreme Utility distributed by Marathon is the best utility commercial topper in the industry. Features like the commercial grade reinforced fiberglass and oversized side access doors set this truck cap apart from the rest. Marathon offers a complete line of Utility Truck Cap models to it's customers. This line of Commercial Toppers provide the ultimate combination of accessibility and durability all in  lightweight packages to maximize available payload. Customers looking for a top of the line commercial truck cap need to look no further than the various KnapKaps provided by Marathon Fleet Repair Service Inc.
Delta
Find the highest quality brand new Delta truck boxes from Jobsite Products, the superior supplier of jobsite products from all the best brands including Delta, Jobox and others. The DAC Series Aluminum Crossovers offer a great combination of features for storing and protecting your valuables. Available in Bright and Black Single Lid, Low Profile and Mid Lid Dual Lid models.
Spitz Lift
The SpitzLift is the most payload efficient, material handling equipment available today capable of lifting up to 900 lbs. and rotating 360 degrees
By Fax
24 Hours / 7 Days
(661) 286-1533
CALIFORNIA
25597 Springbrook Ave.,
Santa Clarita, CA 91350
39006 20th Street East
Palmdale, CA 93550
NEVADA
775 E Glendale Ave.,
Sparks, NV 89431